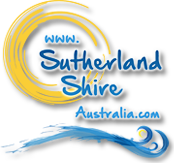 Sutherland Shire, Sydney Australia - Tuesday, 28 January - 7:56pm

What's New
There are no current announcements
Boutique by the Beach
Rydges Cronulla Beachside is set to the soundtrack of the Pacific Ocean: surrender yourself to style, sun and surf.
more...
Posted by:
Rydges Cronulla Beachside
Posted: 11:35am 07 Jan 2020
Quest Cronulla Beach Escape
Pool, Spa, Sauna, Gym, free parking, Cronulla Mall. Relax, Shop, Work or Play It's all on offer at Quest Cronulla.
more...
Posted by:
Quest Cronulla Beach
Posted: 11:35am 07 Jan 2020
There are no current announcements