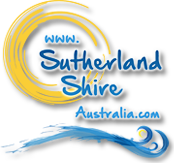 Sutherland Shire, Sydney Australia - Sunday, 16 December - 6:48am

Wedding Stationery

Add Your Business
Hoot Invitations was born from a love of paper, parties and all things pretty. We take great pleasure in providing cute and stylish pieces to...
Location:
Engadine
Create an identifying mark for your company that speaks to your market and will stand strong for many years is an essential step in building...
Location:
Cronulla
At Rubi Monday we love to create bespoke stationery and styling to suit your special event. All of our custom designed stationery is made in...
Location:
Oyster Bay