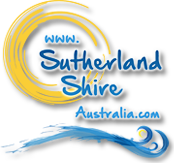 Sutherland Shire, Sydney Australia - Tuesday, 21 May - 9:33am

Hens & Bucks Parties & Services

Add Your Business
We do Fishing, Parties & Whale Watching
Sydney Premium Charters is based on the beautiful Port Hacking River Cronulla approximately 20 minutes by road south of Sydney airport and only 200m from Cronulla train station. We offer Fishing Charters, River Parties and Whale Watching trips for those that don't wish to suffer the pains in travelling to Sydney Harbour. Please visit our website for a full list of prices and availability.
Location:
Cronulla
Overview

Details
Situated in an converted Methodist church, 1908 is a temple dedicated to tantalizing Modern Australian cuisine, seriously good wines & decadent cocktails!
Location:
Cronulla
Overview

Details
Karan Bambacas hosts fun and social FlowerCrown workshops, perfect way to get the girls together to experience something fun and creative. Flowers supplied.
Location:
Greenhills Beach