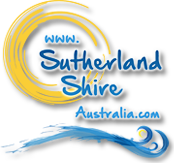 Sutherland Shire, Sydney Australia - Friday, 1 December - 4:16am

Florists

Add Your Business

Map View
Karan Bambacas hosts fun and social FlowerCrown workshops, perfect way to get the girls together to experience something fun and creative. Flowers supplied.
Location:
Greenhills Beach
Floral Fix florist can help with all of your flower needs. Working from our studio in Cronulla we use only the freshest blooms from the...
Location:
Cronulla
Two interior loving women, one store with a Yellow door. Home decor, furniture, artwork + plants. Sourcing one off, handmade and simply beautiful pieces locally...
Location:
Woolooware