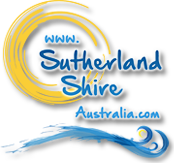 Sutherland Shire, Sydney Australia - Thursday, 27 January - 4:13am

Florists

Add Your Business

Map View
Two interior loving women, one store with a Yellow door. Home decor, furniture, artwork + plants. Sourcing one off, handmade and simply beautiful pieces locally...
Location:
Woolooware
Floral Fix florist can help with all of your flower needs. Working from our studio in Cronulla we use only the freshest blooms from the...
Location:
Cronulla
Karan Bambacas hosts fun and social FlowerCrown workshops, perfect way to get the girls together to experience something fun and creative. Flowers supplied.
Location:
Greenhills Beach