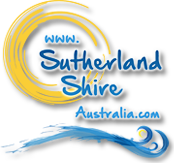 Sutherland Shire, Sydney Australia - Tuesday, 28 June - 5:10pm

Golf Clubs

Add Your Business

Map View
One of Sutherland Shire Council's Premier Golf Facilities. Celebrating 50 years, this delightful easy walking course boasts full fairway watering, parkland gardens and an abundance...
Location:
WOOLOOWARE
Cronulla Golf is located in a beachside suburb approx. 40mins south of Sydney CBD. Established in 1923 Cronulla Golf has been a popular golfing and...
Location:
Cronulla
Just 7 minutes from Sutherland is one of Sydney's most prestigious driving ranges. The Ridge Golf Driving Range features 52 floodlight bays over two tiers...
Location:
BARDEN RIDGE
Boutique Par 3 Golf Course, Situated on picturesque 15 acres with BBQ and entertaiment area, Ideal for Corporate events, Team building & beginners to pro...
Location:
Sylvania Waters
Kareela Golf Club is positioned in the leafy Sutherland Shire suburb of Kareela. We represent the first major stop on visiting the Shire. Our picturesque...
Location:
Kareela