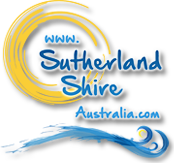 Sutherland Shire, Sydney Australia - Thursday, 23 September - 1:48pm

Golf Clubs

Add Your Business

Map View
Cronulla Golf is located in a beachside suburb approx. 40mins south of Sydney CBD. Established in 1923 Cronulla Golf has been a popular golfing and...
Location:
Cronulla
Kareela Golf Club is positioned in the leafy Sutherland Shire suburb of Kareela. We represent the first major stop on visiting the Shire. Our picturesque...
Location:
Kareela
One of Sutherland Shire Council's Premier Golf Facilities. Celebrating 50 years, this delightful easy walking course boasts full fairway watering, parkland gardens and an abundance...
Location:
WOOLOOWARE
Boutique Par 3 Golf Course, Situated on picturesque 15 acres with BBQ and entertaiment area, Ideal for Corporate events, Team building & beginners to pro...
Location:
Sylvania Waters
Just 7 minutes from Sutherland is one of Sydney's most prestigious driving ranges. The Ridge Golf Driving Range features 52 floodlight bays over two tiers...
Location:
BARDEN RIDGE