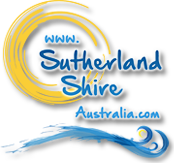 Sutherland Shire, Sydney Australia - Thursday, 27 January - 5:21am

Pet Supplies

Add Your Business

Map View
Biggles & Bailey was born out of a desire for high quality Australian made pet clothing that looked stylish and was functional. Our products are...
Location:
Caringbah
HUGE RANGE ON DISPLAY IN STORE... SALTWATER FISH, CORAL, INVERTEBRATES, LIVE ROCK AND AQUARIUM FOOD
Location:
Taren Point
"SEEK AND WE SHALL FIND" Eureka Pet Solutions imports innovative, premium pet products sourced primarily through US manufacturers. We focus on exclusive award-winning products,...
Location:
Caringbah