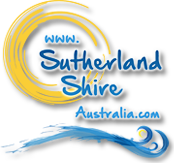 Sutherland Shire, Sydney Australia - Tuesday, 28 June - 11:09pm

Music

Add Your Business

Map View
The Lockup Recording Studio is located in the heart of Sutherland. We have a flat load with all day free parking and easy access to...
Location:
Sutherland
Engadine Music is a leading Australian music store, offering the complete range of musical instruments and accessories. Engadine Music also offers private music lessons, musical...
Location:
Engadine
Somatic Sounds is an innovative Australian company specialising in combining new technology with nature to create breakthrough sound products. Their latest 3D nature sound...
Location:
Bundeena