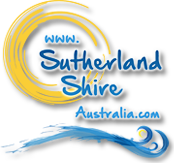 Sutherland Shire, Sydney Australia - Friday, 1 December - 3:35am
Jewellery

Add Your Business

Map View
Pontifex Jewellers have been serving the shire for over 37 years. Ray and Evalyn Pontifex and their team can help you find that special Jewellery...
Location:
Sylvania
The finest diamonds handpicked from Antwerp, Belgium, the 'Diamond Capital of the World'. Order your Antwerp Diamond Today.
Location:
Engadine
The Marina Craft Nook is an arts and craft co-operative consisting of seventeen talented craftspeople and artists who live locally. Every member has his or...
Location:
Como
Chiltons Antiques was established in 1986 with one women's vision to create a store like no other. We specialise in Antique & Vintage jewellery...
Location:
MIRANDA
A shopping experience in an emporium full of amazing and beautiful things, event & home decor, gifts, fashion, event hiring & styling packages& chalk paint...
Location:
Caringbah
Downtime watch co. create high quality minimalist watches at affordable prices. Timeless design you can wear a lifetime. Downtime watches are here to suit all...
Location:
Cronulla