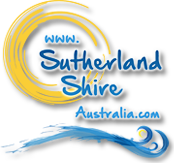 Sutherland Shire, Sydney Australia - Wednesday, 19 January - 12:30am

Book Stores and Newsagents

Add Your Business

Map View
Sydney's finest New Age shop, Crystal Shop and Spiritual Bookshop, we offer reliable advice on the products we sell. We take the same approach to...
Location:
Caringbah
Books are no substitute for living but they can add immeasurably to its richness ( May Hill Arbuthnot). 20,000+ BOOKS OVER 2 FLOORS NEW &...
Location:
Cronulla
Are you looking for someone to write the story of your life? Or perhaps that of your mother's or father's or your grandparents' told? All...
Location:
Gymea