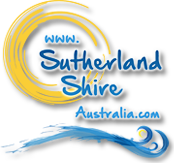 Sutherland Shire, Sydney Australia - Tuesday, 28 June - 4:14pm

Book Stores and Newsagents

Add Your Business

Map View
Books are no substitute for living but they can add immeasurably to its richness ( May Hill Arbuthnot). 20,000+ BOOKS OVER 2 FLOORS NEW &...
Location:
Cronulla
Are you looking for someone to write the story of your life? Or perhaps that of your mother's or father's or your grandparents' told? All...
Location:
Gymea
Sydney's finest New Age shop, Crystal Shop and Spiritual Bookshop, we offer reliable advice on the products we sell. We take the same approach to...
Location:
Caringbah