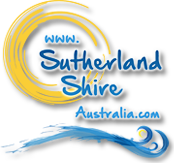 Sutherland Shire, Sydney Australia - Tuesday, 5 December - 9:06am

Tutoring

Add Your Business

Map View
At NumberWorks'nWords we create an engaging and fun environment where students are empowered to achieve success, in two fundamental subjects - maths and English. Get in touch with your local centre to learn more, or book a free assessment today!
Location:
Miranda
The Miranda Centre is located in the heart of the Sutherland Shire in Southern Sydney. The centre has been operating for over 15 years -...
Location:
Miranda
Miss Bianca's Tutoring can help your child improve their skills in English and Mathematics with a personalised learning program, tailored to each individual student. We...
Location:
Miranda
Karan Bambacas hosts fun and social FlowerCrown workshops, perfect way to get the girls together to experience something fun and creative. Flowers supplied.
Location:
Greenhills Beach
Maree has been teaching piano for over 35 years.She is a fun,patient teacher who teaches students from ages 4 to adult.She teaches for exams or...
Location:
Woolooware
Maths Word Not Squiggles provide maths and english tutoring to students in primary school and high school. We deliver tailored learning that builds confidence. We...
Location:
Caringbah