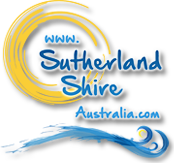 Sutherland Shire, Sydney Australia - Tuesday, 5 December - 10:47am

Nature

Add Your Business

Map View
National Parks Association of NSW Inc is a non-profit community organisation seeking to protect and conserve the complete range and diversity of species, natural habitats,...
Location:
Sutherland Shire
The Joseph Banks Native Plant Reserve is one of only a few specialised gardens in Sydney devoted entirely to Australian native plants. Sutherland Shire Council...
Location:
KAREELA
Royal National Park Eco-tours takes you on a day adventure from Sydney with a great mix of active discovery and serene relaxation. Transportation, equipment,...
Location:
Royal National Park
Karan Bambacas hosts fun and social FlowerCrown workshops, perfect way to get the girls together to experience something fun and creative. Flowers supplied.
Location:
Greenhills Beach