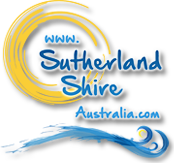 Sutherland Shire, Sydney Australia - Tuesday, 5 December - 10:19am

Extracurricular

Add Your Business

Map View
Do Re Mi Studios is your Sutherland Shire music school for guitar, bass, drums, singing and piano lessons. We teach all styles of music to...
Location:
Jannali
More than just a place to learn martial arts; the Dojo is a place where we make contact with ourselves. It is an arena where...
Location:
Menai
NSW Food Safety Supervisor online training (FSS) $125.00 NSW FSS Recertification online $110.00 NSW Food Authority certificates included Visit our website for details and to...
Location:
online training
We are a non-profit organization catering to all levels of lettering enthusiasts. The members of our society include professional calligraphers, tutors and hobbyists with an...
Location:
Caringhbah
At Velox Tennis our number 1 aim is to make everyone feel welcome. We accommodate for all ages from the young 3 year olds right...
Location:
Sutherland
Our swim school is designed to teach all the swimming skills your child will need in order to be safe in and around the water....
Location:
Caringbah