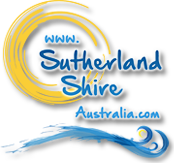 Sutherland Shire, Sydney Australia - Wednesday, 20 January - 9:45pm

Driving Schools

Add Your Business

Map View
Experienced, calm and patient professional driving instruction in Engadine, Menai, Miranda, Cronulla and all other suburbs within the Sutherland Shire at affordable rates. I hold...
Location:
JANNALI
The aim of Sutherland Driving School is to provide high quality, convenient and comprehensive driver education at the competitive cost.
Location:
Menai
Offering quality driving lessons to assist learner drivers achieve their driving licence and skills for the rest of their life on the road. Road &...
Location:
Caringbah
Established in 2007. Keys2drive accredited, older driver assessor, packaged deals and gift voucher available.
Location:
Sutherland