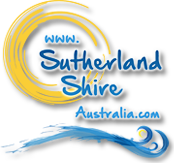 Sutherland Shire, Sydney Australia - Thursday, 20 June - 6:27pm
Driving Schools

Add Your Business
The aim of Sutherland Driving School is to provide high quality, convenient and comprehensive driver education at the competitive cost.
Location:
Menai
Established in 2007. Keys2drive accredited, older driver assessor, $55/hr, packaged deals and gift voucher available.
Location:
Sutherland
Offering quality driving lessons to assist learner drivers achieve their driving licence and skills for the rest of their life on the road. Road &...
Location:
Caringbah