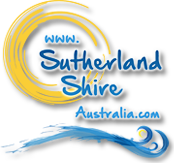 Sutherland Shire, Sydney Australia - Tuesday, 28 June - 4:23pm

Dance

Add Your Business

Map View
The vision for dance it forward is to have an encouraging space for adults and children with an interest in learning to dance. There's a...
Location:
Kurnell
Knee Deep Squares Square Dancing Club providing square dance lessons in a fun atmosphere
Location:
Jannali
Cheerleading has come to Australia! With classes for beginners through to experienced cheerleaders and dancers, we have something for everyone and every age. Contact us...
Location:
Sutherland
For pre-schoolers who just want to dance! Pre-schoolers learn at their best when they are having fun and in a learning environment where they...
Location:
Engadine
IGNYTE Dance Studios is a Shire based dance studio started by 2010, So You Think You Can Dance, Top 10 dancer Matthew Geronimi. Ignyte Dance...
Location:
Sutherland
Specialising in high quality dance lessons in Ceroc and Modern Jive, Line dance and West Coast Swing, weddings and more. Group classes every Tuesday, Wednesday...
Location:
Kirrawee