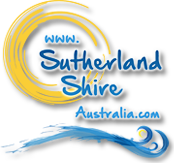 Sutherland Shire, Sydney Australia - Saturday, 22 September - 10:38am
Dance

Add Your Business
Cheerleading has come to Australia! With classes for beginners through to experienced cheerleaders and dancers, we have something for everyone and every age. Contact us...
Location:
Sutherland
Boogie Shoes deliver fun and upbeat creative movement classes to children aged 2.5-5 years, throughout Childcare Centres and Preschools in Sydney. We encourage Children to...
Location:
Cronulla
Haus of Pole wants to change how pole dancing and dance is experienced in Sydney. No matter what style, fitness level or availability, we want...
Location:
Menai
IGNYTE Dance Studios is a Shire based dance studio started by 2010, So You Think You Can Dance, Top 10 dancer Matthew Geronimi. Ignyte Dance...
Location:
Sutherland
For pre-schoolers who just want to dance! Pre-schoolers learn at their best when they are having fun and in a learning environment where they...
Location:
Engadine