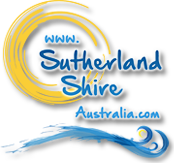 Sutherland Shire, Sydney Australia - Thursday, 1 October - 6:18pm
Dance

Add Your Business

Map View
Smashed It Dance Company opened in 2017 by Founder and Director, Ashleigh, and provides a range of dance classes in the Sutherland Shire.
Location:
Sutherland
IGNYTE Dance Studios is a Shire based dance studio started by 2010, So You Think You Can Dance, Top 10 dancer Matthew Geronimi. Ignyte Dance...
Location:
Sutherland
Cheerleading has come to Australia! With classes for beginners through to experienced cheerleaders and dancers, we have something for everyone and every age. Contact us...
Location:
Sutherland
Boogie Shoes deliver fun and upbeat creative movement classes to children aged 2.5-5 years, throughout Childcare Centres and Preschools in Sydney. We encourage Children to...
Location:
Cronulla
Specialising in high quality dance lessons in Ceroc and Modern Jive, Line dance and West Coast Swing, weddings and more. Group classes every Tuesday, Wednesday...
Location:
Kirrawee
For pre-schoolers who just want to dance! Pre-schoolers learn at their best when they are having fun and in a learning environment where they...
Location:
Engadine