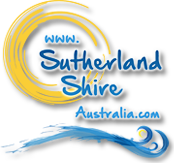 Sutherland Shire, Sydney Australia - Monday, 16 December - 5:30am

Schools and Education
Schools and Education Menu:

Add Your Business
Birth Educator, Doula and Baby Whisperer
Having A Baby? The New Mindful Hypnobirth Course - download the PDF for full details - A brilliant course imparts the knowledge of birth preparation techniques such as: calm focused breathing, deep relaxation, partner massage techniques to use during labour, the right acupressure points for pain relief, positive imagery, attitudes/expectancy and safe, easier, more comfortable stress-free birthing experience. Excellent inclusions: Good clear printed Handouts, USB drive of all the relaxation mp4 files. See all the great videos on website.
Location:
Sydney
We Come to You! Customized Microsoft Office Courses for Small Group in Excel, Word, PowerPoint, Visio, Publisher and Outlook. You are welcomed to...
Location:
Taren Point
Overview

Details
Three school goals are promoted to focus effort on achieving the best possible learning outcomes for students. Raising expectations Communicating with...
Location:
Cronulla
Overview

Details
Opportunities for all students to develop their talents and explore their potential in a nurturing environment State of the art facilities engage students in their...
Location:
Caringbah
Schools and Education Menu: