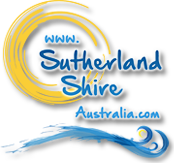 Sutherland Shire, Sydney Australia - Sunday, 18 November - 3:53pm
News
Zoo Animals Celebrate Christmas in the Most Adorable Way Ever!
By Video Filmed & Edited by Kevin Fallon | Symbio Wildlife Park
Archived 22 Feb 2018
- Posted: 22 Dec 2017
With such a jam-packed schedule set for the coming days, Santa decided to make an early stop Down Under to Sydney's Symbio Wildlife Park to make sure all the animals had the best Christmas ever.

Rare footage of the big fella was leaked online to the wildlife park's Facebook page this morning (obviously released by Mrs Claus) of him sneaking around, magically appearing in enclosures and leaving special gifts for each of the animals. They woke up this morning delighted to open their presents.

James, the cuddly koala, must have stayed up all night to catch a glimpse and Santa, so when he spotted him filling up their Christmas stockings he just couldn't contain his excitement and took the opportunity to get the ultimate Christmas cuddle.

For the meerkat and common marmosets, this was the first Christmas they have been able to celebrate together as a family, as this year brought them the greatest gift of all, the arrival of adorable babies.

In the Kangaroo Walkthrough, it was a race between the 30 plus roo's and wallabies to see who could get to the presents first. Over on Lemur Island the ring-tailed lemurs just couldn't get enough of the gifts they woke up to, although it's suspected Santa used a little too much sticky tape with the wrapping, as the excitable critters found it challenging to get to their gifts inside.
This article archived 22 Feb 2018
Recent News
What's New
See also:
News Menu: