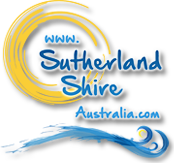 Sutherland Shire, Sydney Australia - Sunday, 1 August - 12:53am

News
WOW Day 2021 - Wear Orange Wednesday to Thank our Dedicated SES Volunteers
By NSW State Emergency Service
Archived 10 Jul 2021
- Posted: 15 May 2021
Wear Orange Wednesday (WOW Day) is on Wednesday 19th May 2021 and it's your chance to show support for all State Emergency Service (SES) volunteers around Australia.
There are more than 9,000 dedicated SES volunteers in New South Wales alone who give their personal time to respond to emergencies across the State, 24 hours a day.
On WOW Day, Wednesday 19th May 2021, wear orange and take the time to say thanks to the SES volunteers who give so much.
Get involved, take a selfie and upload to your social media account with the hashtag #thankyouses
Think orange and thank orange.
Aussie Orange Icons
From the Sydney Harbour Bridge, to Albury Entertainment Centre, and even Larry the Lobster in South Australia – iconic landmarks across the country will turn orange on 18 and 19 May 2021 to mark this year's Wear Orange Wednesday in support of State Emergency Service volunteers.
What do you think will turn orange this year?
---

WOW Day - Wear Orange Wednesday
Date:
Wednesday 19 May 2021
Venue:
Anywhere in Australia
How to Take Part:
Wear Orange - take a pic - post with #ThankYouSES
This article archived 10 Jul 2021
Recent News
Shane Fitzsimmons to Headline NSW Landcare & Local Land Services Conference 2022
Shane Fitzsimmons, Commissioner of Resilience NSW, will wow the crowd...
Shire Youth worker achieves excellence through online learning
Stacey Donohoe is a mum-to-be who got the surprise of her life recentl...
What's New
See also:
News Menu: