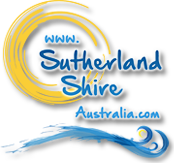 Sutherland Shire, Sydney Australia - Sunday, 16 December - 6:49am

News
Worlds Smallest Monkeys Celebrate the Arrival of Extremely Tiny Twins
Source: Symbio Wildlife Park
Archived 17 Dec 2017
- Posted: 18 Oct 2017
The world's smallest monkeys, Pygmy Marmosets Gomez and Jo, are celebrating the arrival of even smaller and more adorable little twins.
At just 15 grams, the twins, which are pure cuteness, are now starting to find the confidence and strength to take short adventures away from the comfort of their parents, whilst always ensuring cuddle time is not too far away.

Their arrival is a far call from the tragedy that played out late last year when thieves heartlessly broke into Southern Sydney Wildlife Park and stole Gomez, a juvenile and newborn baby which instantly tore the family apart.

Thanks to the support from media, the community and the tireless work of the NSW Police force, they were thankfully returned and have been thriving ever since.

Pygmy Marmosets are highly social animals, and just like their human counterparts, all members of the family chip in to help out with the babies, even the juvenile siblings take turns lending a helping hand.

Although not classified as endangered, in the wild Pygmy Marmoset numbers are on the decrease due to habitat destruction and the illegal pet trade.
Video Filmed & Edited by Kevin Fallon, Symbio Wildlife Park, is available on the Symbio Wildlife Park Facebook page.

This article archived 17 Dec 2017
Recent News
What's New
It's the Season to update Family Photo's
Carole Diamond Photography
Think Conveyancing
Think Conveyancing Sutherland Shire
See also:
News Menu: