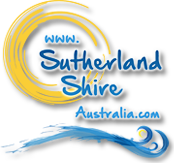 Sutherland Shire, Sydney Australia - Saturday, 8 May - 12:14pm

News
Watch Your Waste: Sutherland Shire Residents Urged to Consider Rubbish Disposal Methods
By Sutherland Shire Council
Archived 18 Jan 2021
- Posted: 19 Nov 2020
Sutherland Shire Council is calling on residents to take the time to correctly sort and dispose of household waste after recent incidents of Council waste trucks catching fire due to rubbish contaminated with hazardous waste.
Sutherland Shire Mayor, Councillor Steve Simpson said he encourages all residents to take caution and consider which household items were appropriate to be disposed of in residential bins and which should be disposed of via one of Council's regular chemical clean-ups or a pre-booked clean-up collection
"It's deeply concerning that our hardworking Council staff have been put at risk through householders not taking enough care to correctly dispose of hazardous waste," Mayor Simpson said.
"Fortunately, in these instances, no injuries have occurred to either our staff or members of the public, but Council waste trucks have been significantly and unnecessarily damaged as a direct result of the carelessness of some members of the community.
"We want to ensure the safety of all staff and residents and these dangerous situations can be easily avoided if we all take the initiative to consider how best to dispose of our waste."
A range of common household waste items are considered hazardous and not suitable for collection, particularly those containing toxic chemicals and materials that may catch fire in Council waste trucks.
"Not only can these incidents cause serious risk for Council staff, residents and the environment, but there is a substantial cost to ratepayers when waste trucks are damaged in this manner," Mayor Simpson said.
"Council stages a number of free and specialised waste collection services throughout the year to minimise this risk, so I hope all residents will be mindful of the dangers that incorrect disposal of chemical and other hazardous waste can cause."
When putting household waste into residential bins or organising a pre-booked clean up collection, Council advises certain items are not suitable for inclusion, such as car batteries, household batteries, lithium batteries and electrical items containing batteries, gas bottles, fuel cans, flares, butane canisters, hot ashes, paint, chemicals and household products labelled 'oxidising agent', 'corrosive', 'toxic' or 'flammable'.
To provide residents with convenient, specialised areas to dispose of their hazardous household waste items easily and in a more sustainable manner, Council holds a number of free waste disposal services annually.
"As residents of the Sutherland Shire we all appreciate the importance of doing our part to protect our community and our environment," Mayor Simpson said.
This article archived 18 Jan 2021
Recent News
What's New
See also:
News Menu: