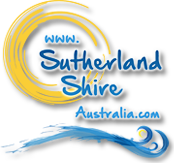 Sutherland Shire, Sydney Australia - Wednesday, 26 February - 11:33am
News
Two Opportunities to Turn your Trash to Treasure this Weekend
Source: Sutherland Shire Council
Archived 15 Dec 2019
- Posted: 16 Oct 2019
As part of our war on waste, Council is once again supporting the Garage Sale Trail.
The trail provides an opportunity for our residents to de-clutter their house, recycle items and turn their trash into cash.
The national festival sees more than 15,000 garage sales take place Australia-wide, coming together over an exciting weekend of shopping mania on Saturday 19 and Sunday 20 October.
Another way to recycle your unwanted goods is to bring your old electronic goods to our electronic waste collection event at Bellingara Netball Courts carpark between 9am and 3pm on Saturday 26 and Sunday 27 October.
E-waste is 95% recyclable and you can dispose of old TVs, DVD players, computers, keyboards, printers, cameras, stereos and much more. By collecting E-waste like this, we can ensure they're recycled and don't end up in landfill.
So, plan some spring cleaning and either register to host your own garage sale to be part of the 2019 Garage Sale Trail or come along to our E-waste event and recycle your unwanted goods.
For more information visit the Garage Sale Trail website and E-Waste Collection
This article archived 15 Dec 2019
Recent News
What's New
See also:
News Menu: