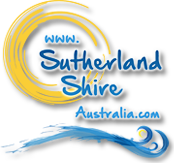 Sutherland Shire, Sydney Australia - Wednesday, 19 December - 5:19am

News
Trick-or-Treat? Zoo Animals took on Halloween and Absolutely Owned It!
Source: Symbio Wildlife Park
Archived 31 Dec 2017
- Posted: 31 Oct 2017
With it being Halloween, the animals and staff from Sydney's Symbio Wildlife Park took on the spooky challenge with open arms, paws, and claws, and let's just say they absolutely owned it.
Although not an Australian tradition, it didn't stop the keepers from getting into the spirit by carving pumpkins, putting up spider webs and getting some really spooky enrichment together for all the animals to have some fun with.

For the baby monkeys, meerkats and red panda cubs, this was their first ever Halloween, so of course the team had to make it special. Not to be outdone though, the tigers, ring tailed lemurs, koalas, lizards, snakes and even guinea pigs all joined in.

The animals clearly had an amazing time, and the result is a seriously epic Halloween video for all to enjoy.
Video Filmed & Edited by Kevin Fallon, Symbio Wildlife Park, is available on the Symbio Wildlife Park Facebook page.

This article archived 31 Dec 2017
Recent News
What's New
It's the Season to update Family Photo's
Carole Diamond Photography
Think Conveyancing
Think Conveyancing Sutherland Shire
See also:
News Menu: