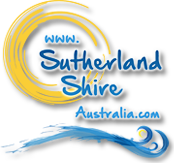 Sutherland Shire, Sydney Australia - Thursday, 27 February - 3:40pm

News
The Wildlife Man and Crunch Gyms Australia Join Forces to Promote Mature Male Fitness
By David Ireland - The Wildlife Man
Archived 12 May 2019
- Posted: 13 Mar 2019
I am the Wildlife Man as seen on Channel Nine and Discovery. I am 72 years of age, however train most days at the gym when I'm at home. Crunch Gyms Australia have now contracted me to be their ambassador and produce Wildlife Man presented videos to promote mature aged men to train at Crunch.
Very few men over 55 train and I find it very sad that most mature aged men don't train. The benefits of training are so important for quality of life and preventing so many problems, like: heart disease, circulation problems, lung and brain function and especially back and spine problems.
I was an extremely sickly child and was bullied to the point of depression and simply had no self esteem. Back in the late 50's a Circus strongman named Don Athaldo sold home training charts that featured body weight exercise. I wrote a letter to Don and he took me under his wing and trained me. Within two years I was winning boxing matches and swimming races and sorted out the school bully.
I became a professional spear fisherman and could hold my breath for over 4 minutes and eventually opened Cronulla Dive Shop. Between 1970 and 1993 I taught over 15 thousand people to dive and was awarded the NAUI Ambassador award for teaching the most number of divers in Australia with 100% safety record.
Then I produced a feature true life documentary titled " Crocodileman". The film was taken up by Discovery Channel and shown world-wide. I then began the production of the Wildlife Man TV series also shown on Discovery Channel and also Channel Nine.
My full story is in my book published by Penguin " The Extraordinary Life of the Wildlife Man"
Visit David's website
View The Wildlife Man on YouTube
Hear David explain why training is so important for the mature body in a video by Kess Media.
This article archived 12 May 2019
Recent News
What's New
See also:
News Menu: