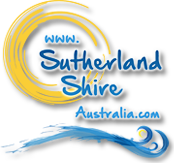 Sutherland Shire, Sydney Australia - Friday, 25 September - 6:26am
News
Temporary Closure of Council Services
Source: Sutherland Shire Council
Archived 24 May 2020
- Posted: 25 Mar 2020
Following an announcement by the Australian Government on 22 March 2020 and as part of Sutherland Shire Council's Pandemic Response Plan, a number of Council Services will be temporarily closed from 12 noon yesterday (Monday 23 March, 2020) until further notice is provided from lead public health agencies.
The services affected by this directive are; Como Pool, Engadine Gym, Hazelhurst Theatrette, Menai Indoor Sports, Sutherland Gym and Sutherland Learn To Swim classes, Sutherland Indoor Pool and Sutherland Water Play Park.
Sutherland Entertainment Centre, Engadine Community Centre and Sutherland Memorial School of Arts will also be closed as entertainment venues. Those spaces may be used for other purposes, subject to space restrictions.
Caringbah, Engadine, and Sutherland outdoor pools all remain open, observing the social distancing and 4m2/person rules.
These decisions have been made to support the health and safety of our community, in line with official social distancing directives.
Council's priority is always the health and safety of both our staff and the community and they thank residents and ratepayers for their patience as they adjust to these changes and continue to work through uncertain times to deliver key services.
Council is working closely with staff and members of the services listed to work through the impacts of these temporary closures, in-line with Federal Government requirements.
This article archived 24 May 2020
Recent News
What's New
Squeaky Dog Theatre Company
Squeaky Dog Theatre Company
3 Hour Scenic River Cruise
Cronulla & National Park Ferry Cruises
Marriage Ceremonies - Covid Safety
Celebrations with Flair - Celebrant
Relax Refresh Rejuvenate Recharge
Beachhaven Bed and Breakfast
Opposite Westfield Miranda
Metro Hotel Miranda
See also:
News Menu: