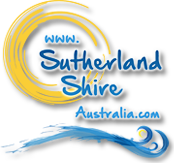 Sutherland Shire, Sydney Australia - Saturday, 8 May - 12:06pm
News
Sutherland Shire Shark Net Death Toll Revealed - Community Calls for Council to Support a Ban on Shark Nets
By Animal Justice Party NSW
Posted: 13 Apr 2021
Community members from across the Sutherland Shire are calling for a ban on shark nets following data released by the Animal Justice Party NSW today.
The new data shows at least 45 animals have died in Sutherland Shire shark nets over the past 9 years, including 4 whales and dolphins, 3 turtles, and 39 threatened or protected species. Animal Justice Party Sydney South Regional Group Leader Sharon Church says that the death toll is "unforgivable" and is calling on Council to support a ban on the killer nets.
"Shark nets are cruel, indiscriminate and ineffective. They have no place on the beaches here in the Sutherland Shire or anywhere across NSW," said Ms Church.
"Research has made it abundantly clear that shark nets do not effectively improve human safety in the water, instead they simply kill marine animals. 45 victims from nets in the Sutherland Shire is 45 too many.
"Over half the animals including dolphins, whales and turtles unfortunate enough to become entangled in these deadly nets, will suffer a slow and painful death by drowning.
"These figures are shocking but they likely don't even cover the true death toll. Animals found and released from shark nets are not guaranteed survival because the stress and injury of entanglement often leads to their death soon after.
"Right now these killer nets are not only being used here in The Shire, but at 51 beaches between Newcastle and Wollongong. Since being installed they have killed over 19,000 animals, this is unforgivable.
"With drones, helicopters and listening stations, there are so many other options available to our community to swim safely without hundreds of animals needing to die each and every year.
"Because of community action to protect animals, shark nets have already been removed along the north coast of NSW. It's time for the same to happen here in the Sutherland Shire.
"Together with the Sutherland Shire community, we are calling on Council to scrap their outdated netting program and to invest in humane alternatives and ban shark nets on our beaches," said Ms Church.
Recent News
What's New
See also:
News Menu: