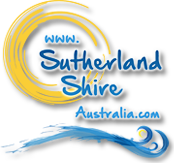 Sutherland Shire, Sydney Australia - Sunday, 7 June - 4:28pm
News
Sutherland Shire Celebrates Ability
Source: Sutherland Shire Council
Archived 15 Dec 2019
- Posted: 17 Oct 2019
Sutherland Shire Mayor, Councillor Carmelo Pesce was joined by the Prime Minister of Australia and Member for Cook, The Honourable Scott Morrison in officially launching the inaugural SHIREABILITY Film Festival.
The competition, an initiative of Sutherland Shire Council, is in recognition and celebration of International Day of People with Disability (IDPWD), taking place on Tuesday 3 December, 2019.
"We wanted to work with our community members who have a disability, as well as community organisations, to develop initiatives and activities in 2019 that focus on Ability. I'm really excited that our SHIREABILITY film festival will be the highlight of this year's celebrations," said Mayor Pesce.
"There are some great prizes on offer and in addition to the film festival, several Councillors and I will be spending time with members of our community who have a disability, so we can better understand their needs and challenges and make more informed decisions for the future."
Shanon Bates from Push the Limit is a member of Council's Access Committee and has been working with committee members and various community support organisations on developing these ideas to celebrate IDPWD in 2019.
"I'm delighted to join our Prime Minister and the Mayor in launching the SHIREABILITY Film Festival," he said.
"I've never seen a Council do anything like this to mark IDPWD. Sutherland Shire Council is leading the way."
Entry to 2019 Sutherland SHIREABILITY Film Festival is free and open to all ages, with entrants under 18 years of age required to complete a permission form signed by their parent or guardian.
Entries must focus on Ability and Inclusion. They must feature locations and/or people of the Sutherland Shire area and involve at least one person with a disability in the cast or crew.
The winning entry will receive $1500. Four other category prizes will be awarded at $500 and one People's Choice award will receive $500.
The finalists will have their films screened at an open-air event on the lawn at Hazelhurst Arts Centre on Sunday 1 December, 2019.
We will also have a community screening on International Day of People with Disability at GU Film House Cronulla.
For more information on how to enter, visit the Sutherland Shire Council website.
See the Prime Minister chatting to Shanon Bates here
See Mayor Pesce talking about the film competition with Shanon Bates here
This article archived 15 Dec 2019
Recent News
What's New
See also:
News Menu: