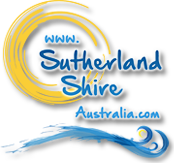 Sutherland Shire, Sydney Australia - Friday, 7 August - 2:40pm
News
Sutherland 2 Surf with a Twist – Virtually
Source: Wanda Surf Life Saving Club
Posted: 27 Jun 2020
Announcing the Tradies Virtual S2S
After overwhelming feedback from our S2S running community, members and amazing partners, Wanda Surf Life Saving Club is pleased to announce, we are taking the Sutherland 2 Surf online for 2020. We are going virtual!
The Tradies Virtual Sutherland 2 Surf will be held over the weekend of 7th, 8th & 9th August 2020.
Run or walk the Tradies Virtual S2S on the course of your choice, from any location, at your own pace. You can even take the dog with you or do it on a treadmill. Achieve a personal challenge, aim for a personal best time, or simply enjoy participating with family and friends.
For Wanda SLSC, the Sutherland 2 Surf is our flagship annual fundraising event and represents the very essence of what our club is about - Community. Acting Club President Nathan Spinner says, "It was so important for the Club to be able to hold the event in 2020 as it looks to celebrate S2S's 50th year in 2021. It means a great deal to Wanda SLSC in holding a Virtual S2S as it provides continuity for you, the Club and the greater community."
Each year the S2S raises valuable funds for the purchase of vital life saving equipment – rescue tubes, inflatable rescue boats and engines, fuel, rescue boards and training, and many more services and equipment. This enables Wanda SLSC to attract, train and retain lifesavers to patrol Wanda Beach, keeping our community safe.
Where and How
This event takes place virtually, so you can join from anywhere in the world! Run your usual track, on your treadmill, around your block or run the trails. Make sure to keep a safe distance from others and adhere to the proper government social distancing guidelines.
This doesn't mean you can't be connected!
Share your run on social media by tagging @s2s_wandaslsc and use the hashtag #tradiesS2S so we can follow your progress, feature you on our social media pages and see your results!
Entries open Thursday 25th June, so don't delay register today.
The Tradies Virtual S2S will include 3 different runs – The Tradies 11km Classic, Veolia Family 5km and the kids 2km dash. Cost of entry is $20.00 per person and with the support of our sponsors there will be lots of great giveaways.
Your participation means we can continue to provide invaluable Lifesaving services to the community. Let's do this together!
Recent News
What's New
Wedding and Renewals Package
Celebrations with Flair - Celebrant
See also:
News Menu: