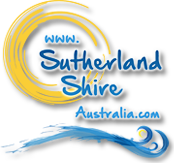 Sutherland Shire, Sydney Australia - Thursday, 27 February - 2:32pm

News
Storm Damage Early Warning System
Source: Northern Beaches Council
Archived 30 Jan 2019
- Posted: 2 Dec 2018
Sydney's Northern Beaches Council is to be a key partner in a three-year, research and development project to develop a national Early Warning System to alert coastal communities of impending storm-wave damage, potentially saving lives and preventing billions of dollars in property damage.
The Northern Beaches suburbs of Collaroy and Narrabeen Beach were themselves severely impacted by the powerful East Coast low storm event that ravaged the NSW, Queensland, Victorian and Tasmanian coastlines in June 2016.
The Northern Beaches community is also home to Australia's longest-running (40+ years) and most comprehensive coastline monitoring program, making it a perfect fit for the collaborative project which will also involve:
the City of Mandurah (south of Perth, WA);
the Australian Bureau of Meteorology;
the United States Geological Survey;
the Universities of NSW and Western Australia;
the NSW Office of Environment and Heritage, and
the Western Australia Department of Transport.
The project lead is the University of New South Wales's Water Research Laboratory.
"The aim of this research is to develop the core scientific and technical knowledge for an open coast hazard Early Warning System specific to Australian geological and coastal conditions while drawing on the immense experience of our overseas partners in America and Europe," said Northern Beaches Mayor, Michael Regan.
Consisting of two fully-integrated components, the proposed Early Warning System will comprise:
A system for accurately forecasting potential regional-scale storm-wave damage and beachfront dunes over-topping, and
The ability to predict local-scale coastal erosion events referred to by Coastal Engineers as 'storm demand' at known erosion hotspots.
Provided in the form of high-resolution, rolling three- to-seven-day real-time forecasts.
"In particular, Collaroy-Narrabeen Beach has been selected as a primary location for site-specific coastal erosion forecasting.
"This is due in large part to Council having previously supported several decades of data monitoring of multiple and varied storm events." Mayor Regan said.
At the Northern Beaches and Western Australian test locations, the project will evaluate a combination of different wave and water-level forecasting techniques, extending from coarser- resolution but longer-range (up to seven days) global forecasting systems through to shorter-range (up to three days) regional systems, providing detailed nearshore wave models.
Large storm waves (exacerbated by storm surge) can cause sand to be rapidly eroded from beaches and dunes - and where beachfront topography is low-lying, subsequent overtopping waves can result in large-scale coastal flooding.
However, due to conventional Bureau of Meteorology forecasting's focus on predicting environmental conditions - rather than their impacts - early warning of life-threating and damaging impacts of coastal storms is not a component (nor a capability) of such modelling.
"The aim of this project, though, is to deliver continuous and detailed measurements of dune, beach and surf-zones in real-time at multiple early-warning-system sites.
"This three-year research project aims to provide the tools that can better inform emergency decision-making around Australia's coastal zone.
"If a coastal emergency warning system had existed in Australia in June 2016, it could have alerted emergency managers to the geographic distribution and extent of the storm wave damage, identified where severe beach erosion was expected and provided sufficient time for emergency measures - including temporary protection or evacuations to be actioned.
"The economic, commercial, social and cultural benefits of the research are potentially vast - not just for the Northern Beaches, but the nation as a whole.
"The value of existing 'at risk' built assets, including commercial and residential buildings, roads, utilities and other private and public infrastructure, is estimated to be in the order of hundreds-of-billions of dollars nationally," said Mayor Regan.
The project received grant funding of $505,000 from the Australian Research Council, as well as contributions from project partners.
This article archived 30 Jan 2019
Recent News
What's New
See also:
News Menu: