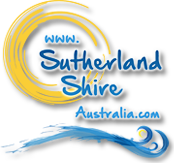 Sutherland Shire, Sydney Australia - Monday, 6 July - 7:56pm

News
Social Distancing Saves Lives: Local Residents Reminded to Observe Restrictions on Public Gatherings
Source: Sutherland Shire Council
Archived 9 Jun 2020
- Posted: 8 Apr 2020
Sutherland Shire Mayor, Councillor Carmelo Pesce has issued a firm reminder to local residents about everyone's responsibility in observing social distancing measures in order to help contain the spread of the deadly COVD-19 coronavirus.
The comments come as Council Public Safety Officers encounter unpleasant interactions with members of the public whilst assisting NSW Police in educating community members about social distancing requirements after being observed doing the wrong thing outdoors.
"Sutherland Shire Council is doing everything we can to support our community in adapting to the requirements at this challenging time," Mayor Pesce said.
"While the NSW Government's Public Health Order states it is still permissible for people to leave their homes for essential purposes such as exercise, it is vital that people adhere to all other Government imposed restrictions around social distancing and limiting public outdoor gatherings.
"We want people to still be able to access our beaches and the outdoors to maintain good physical and mental wellbeing, but they must do so responsibly.
"These restrictions are there for a reason – they are all about keeping you, your family, friends and the wider community safe from the deadly threat of coronavirus, so it is vital that people observe these restrictions at all times.
"For all of us here in the Sutherland Shire, enjoying the outdoors is a way of life, and both Council staff and local police have taken a considered approach in how we can support people to still access our public spaces in a respectful and sensible fashion, whilst adhering to the critical restrictions to keep us all safe."
Mayor Pesce said while it was encouraging to note that most members of the community were happy to follow directions from public safety officers, lifeguards and police as they enforce social distancing restrictions, heavy penalties were in place for those failing to comply.
"Sadly we have seen some disgraceful behaviour in recent days across other areas of Sydney, with not everyone treating public safety officers, lifeguards and police with the respect they deserve when they are out keeping the community safe," Mayor Pesce said.
"This behaviour will not be tolerated and I wish to remind our local community that any request from an Enforcement Officer to move on is for your own safety and that of others in our community. If you can't follow simple directions with respect, then we will be forced to close areas like our beaches, and remember that these requirements are now law, and heavy police fines and jail time can apply."
As a precautionary measure, Council has closed off the south end of Cronulla beach along the esplanade to ensure visitors do not congregated in numbers that exceed those allowable for gatherings in public spaces.
Council is continuing to assist NSW Police with patrols, but NSW Police are responsible for the enforcement of Public Health Orders and members of the public should contact police if they believe an individual or organisation is in breach of a Public Health Order either online at Crime Stoppers or by phone 1800 333 000.
This article archived 9 Jun 2020
Recent News
What's New
XLookup Function In Excel Explained
AZ Solutions Pty Ltd
See also:
News Menu: