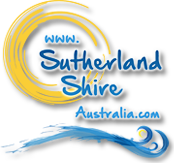 Sutherland Shire, Sydney Australia - Friday, 19 August - 5:32am

News
Shire Youth worker achieves excellence through online learning
By TAFE NSW
Archived 1 Aug 2021
- Posted: 2 Jun 2021
Stacey Donohoe is a mum-to-be who got the surprise of her life recently when she was named TAFE Digital's Student of the Year at the annual Excellence Awards
The 32-year-old from Rosebery completed a Bachelor of Community Services with TAFE Digital last year while working full-time as a youth homelessness case manager with Project Youth in the Sutherland Shire.
She graduated with distinction and was also named TAFE Digital's Higher Education Student of the Year and Health, Wellbeing and Community Services Student of the Year for her outstanding effort.
"It didn't expect it at all," Stacey said. "But it reinforces that I'm doing what I want to do and that I'm good at what I do. It makes me feel like I'm going in the right direction."
Stacey, who had previously completed a Diploma in Community Services through TAFE Digital and a Diploma in Business Management via correspondence, also lives with attention deficit hyperactivity disorder (ADHD).
She said the TAFE Digital model allowed her to pursue her goals in a safe and supported environment.
"The TAFE NSW Bachelor course was entirely online, which was a big selling point for me, as I struggle in class environments," she explained.
"All the TAFE NSW teachers were so helpful and easy to contact, and that made it very comfortable.
"I can't afford not to work, so I was able to keep doing a 38-hour week and study at night or on weekends. The flexibility and balance that TAFE Digital provided was essential for me."
Stacey started her working life as a disability support worker before undertaking some casual youth work, which ignited a passion for helping young people.
"Because of my lived experience, I realised I wanted to be the person I needed growing up," she explained.
"Young people are already vulnerable and at-risk, so we don't want them to feel further isolated or alone. Listening, being there, and providing non-judgemental support gives young people a sense of safety and trust they need."
Stacey is now studying a Master of Social Work through the University of Wollongong to become a qualified counsellor or behavioural therapist for young people. She is awaiting the birth of a baby boy in July, but doesn't plan to let that slow her down.
"I'm due to give birth on the same day that semester goes back," she said. "But thankfully I don't have assessments due for four or five weeks."
Explore hundreds of TAFE Digital courses and pursue your passion with life-changing training. For more information visit here or phone 131 601.
This article archived 1 Aug 2021
Recent News
What's New
See also:
News Menu: