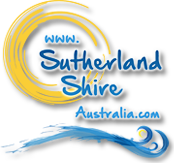 Sutherland Shire, Sydney Australia - Monday, 27 May - 12:18am

News
Saving the Shire
Source: Gaye Cameron, Pauline Hanson's One Nation Candidate for Miranda
Archived 12 Apr 2019
- Posted: 13 Feb 2019
"One Nation will deliver common sense – cleaner waterways and greener streets"
– Gaye Cameron, Pauline Hanson's One Nation Candidate for Miranda
Pauline Hanson's One Nation Candidate for Miranda Gaye Cameron will ensure that the suburbs of Miranda [from Taren Point to Alfords Point, Como, Jannali, Kangaroo Point, Sylvania, Sylvania Waters, Bonnet Bay, Gymea, Gymea Bay] all stay the leafy green suburban suburbs we all love and live.
Gaye will also take to Macquarie Street provisions to ensure our picturesque waterways from Taren Point to Alfords Point are maintained and where required consult with users to ensure we maintain our estuary features whilst enjoying the water activities as we do.
"It's not rocket science that greening our streets not only helps the environment, but also provides shade, shelter, and homes for our native fauna. Too many developers and utilities of recent times have decimated streets, cutting down well established native trees, to build high rise unit blocks, or to maintain their powerlines," Gaye said.
Gaye has listened to residents living in the suburbs of her electorate, in particular concerned residents in Gymea Bay and Kirrawee, where developers have had free play in putting up towering unit blocks peering across private homes, and in some places schools – such as Miranda. It is clear that residents are not being heard.
Rapid population growth fuelled by big immigration numbers has made Sydney an increasingly congested and dysfunctional city. Miranda and surrounds is seeing the consequence of this. One Nation's Policy on 'Saving Sydney' wants permanent immigration numbers to be slashed, bringing them closer to their 20th Century average of 70,000 per annum (down from 190,000 currently). Temporary visas must also be cut back. This would give Sydney a much-needed break from excessive growth and congestion, allowing jobs, services and infrastructure provision to catch up.
"Last year we saw the Berejiklian Government put a moratorium on Ryde and surrounds to cease future developments in fear of infrastructure not coping – if its good enough for Ryde its damn well good enough for the Shire" said Gaye.
"I feel sorry for homes with the traditional Australian dream of the hills hoist in the yard, swimming pool in the back, being towered over by concrete unit blocks and town houses stripping away your privacy and our rights."
One Nation stands proudly of the Australian dream and our rights, and standing up for the hard workers.
Gaye and her team of One Nation Members and Volunteers will be out and about in Miranda, in the lead up to the NSW State Election being held on March 23.
Remember, One Nation wants to bring back the common sense approach to Macquarie Street.
This article archived 12 Apr 2019
Recent News
What's New
Expired Announcements...
Think Conveyancing Sutherland Shire
Intimate Marriage Ceremonies & Elopement
Celebrations with Flair - Celebrant
Relaxed, Cheery & 'No Fuss' Ceremonies!
Ian Toll Celebrant
See also:
News Menu: