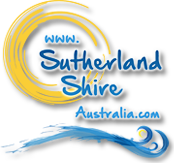 Sutherland Shire, Sydney Australia - Sunday, 16 December - 6:44am
News
Royal National Park 50th Anniversary Event at Ironbark Flats
Source: Stuart Ayres MP, Minister for Sport
Archived 6 Dec 2017
- Posted: 7 Oct 2017
Stuart Ayres MP, Minister for Sport welcomes the announcement that vehicle entry costs will be waived for the state's 45 fee paying national parks on Sunday 8 October as part of National Parks and Wildlife Service's 50th anniversary celebrations.
"With the NSW School holidays coming to an end why not cap them off with a visit to our magnificent National Parks," said Stuart Ayres.
The 50th anniversary celebrates five decades of conservation and is an opportunity to thank the staff and volunteers who protect and conserve more than 870 reserves, covering over 7 million hectares.
To celebrate the 50th anniversary, seven public events will be held around the state on Sunday 8 October 2017, including a flagship event at Royal National Park, the oldest national park in the state.
The Royal National Park event at Ironbark Flats will include free Discovery Ranger tours and opportunities to learn about Aboriginal culture and Australian wildlife.
People can picnic or enjoy the free sausage-sizzle and the event's music and dance performances. A free bus shuttle will run from Sutherland, Engadine and Loftus Train Stations and Bundeena to Ironbark Flats.
National Park events on Sunday 8 October:
Roto House, Macquarie Nature Reserve, Port Macquarie
Cape Byron Lighthouse, Byron Bay
Fitzroy Falls Visitor Centre, Morton National Park
Yarrangobilly Caves, Kosciuszko National Park
Hill End Historic Site, Hill End
The Kinchega Woolshed and Shearers Quarters Complex, Kinchega National Park
For more information and to register for the Royal National Park event, visit: www.nationalparks.nsw.gov.au/free-park-entry-8-october-2017.
This article archived 6 Dec 2017
Recent News
What's New
It's the Season to update Family Photo's
Carole Diamond Photography
Think Conveyancing
Think Conveyancing Sutherland Shire
See also:
News Menu: