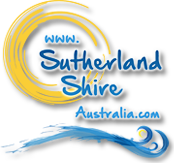 Sutherland Shire, Sydney Australia - Wednesday, 20 February - 1:25pm

News
Proposal to Assign a Reserve Name - Rita Harris Park
Source: NSW Government
Archived 16 Jul 2018
- Posted: 17 May 2018
The Geographical Names Board is calling for public comment on a proposal by Sutherland Shire Council to name a reserve in Sutherland.
Chair of the Geographical Names Board, Narelle Underwood, said feedback is being sought on the proposal to name the reserve located at 6-8 Leonay Street, Rita Harris Park.
The reserve is proposed to honour the memory of local resident Rita Harris. Rita and her husband, Sidney, lived adjoining the reserve for many years and donated their time to the betterment of the park.
Rita was active in the local community and campaigned for the closure of the southern end of Kurrajong Street to prevent accidents. She successfully sought the installation of give way signs at the intersection of Leonay Street and Kurrajong Street and advocated for the grassed median down Leonay Street.
Mrs Underwood said the board is encouraging community comment before it considers the proposal.
"It is important that place names reflect the character and history of the local area and community," she said.
"We want to make sure everyone has an opportunity to provide their feedback on the proposed name."
Details of the proposal can be viewed and submissions lodged on the Geographical Names Board's website.
Alternatively written submissions may be lodged with the Secretary, Geographical Names Board, 346 Panorama Ave, Bathurst, NSW, 2795.
The closing date for submissions is Saturday 16 June 2018.
This article archived 16 Jul 2018
Recent News
What's New
Conveyancing Made Easy
Think Conveyancing Sutherland Shire
Engagement Party SURPRISE
Celebrations with Flair - Celebrant
See also:
News Menu: