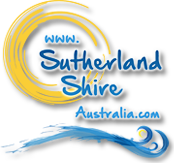 Sutherland Shire, Sydney Australia - Thursday, 27 February - 4:27pm
News
Pauline Hanson One Nation - Let Fishers Fish
Source: One Nation
Archived 18 Apr 2019
- Posted: 19 Feb 2019
"One Nation will deliver common sense – remove restrictions and let us enjoy our freedom and rights to fish" Gaye Cameron, Pauline Hanson's One Nation Candidate for Miranda.
Pauline Hanson's One Nation Candidate for Miranda Gaye Cameron will ensure residents and visitors to our great waterways have the freedom and choice to fish where they like.
"Fishing is part of the Australian way of life. It gives fishers a chance to catch up with their mates. It gets young people away from their computer screens, pursuing a wonderful outdoor sport. It improves physical and mental health. Whether on coastal or inland waterways, it gives people a chance to catch fresh produce and cook something special for their families," Gaye said.
Gaye now living in Sylvania for the last five years and across the river in Oatley prior has enjoyed the beauty of our waterway including the freedom and choice to throw a line in with friends. Gaye stated that, "Fishing in our own backyard, like the Georges River, is like many Australian traditions, however recreational fishing is under siege. Green-ideology and bureaucratic meddling has buried fishing in red tape. It's a classic case of governmental 'mission creep': public servants sitting around, trying to justify their roles by inventing new regulations and restrictions."
Incredibly, the National Party and Liberals have gone down this path. As with their 2016 greyhound ban, the proposal for 25 new Fishing Lock-Out Zones along the NSW coast was a case of the Coalition doing the work of the Greens.
Pauline Hanson's One Nation strongly supports great Australian lifestyle activities like fishing. We thoroughly reject green-ideology and bureaucratic 'mission creep'. We believe in fishing self-management with minimal government oversight.
"We trust in the people pursuing their sport and recreation to act responsibly. It's time to let adults be adults and let kids bond with parents, to roll back Nanny State restrictions on fishing in NSW," Gaye further said.
There are scores of fishing regulations One Nation opposes, in fact, too many to list. Instead, let us outline the main policy directions we will follow if elected to NSW Parliament on March 23, especially if we have the balance of power.
One Nation has a 10 Point Policy, which includes:
Unequivocal opposition to the Government's proposed 25 Fishing Lock-Out Zones. Plus there should be a 10-year moratorium on the creation of new marine parks – providing certainty into the future.
All Marine Parks legislated under the Marine Park Act should be abolished and new independent regional bodies established to manage recreational fishing. No recreational fishers should be excluded from any marine park or sanctuary zone.
One Nation has agreed to all 63 policy commitments sought by the Recreational Fishing Alliance of NSW for the 2019 State election. This is another important step towards self-management.
Improved fishing infrastructure, especially boat ramps, a guarantee of free parking and maintenance of road access. There should be no more NSW Government sale of access roads essential for recreational fishing.
For more details on this Policy, please go to our website.
Remember, One Nation wants to bring back the common sense approach to Macquarie Street.
This article archived 18 Apr 2019
Recent News
What's New
See also:
News Menu: