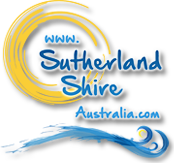 Sutherland Shire, Sydney Australia - Friday, 7 August - 2:35pm
News
Opportunity Extended for Local Residents to Have Their Say on the Future of our Coastal Foreshore
Posted: 27 Jun 2020
Residents across the Sutherland Shire have been granted further opportunity to have their say on the future management of the open coastline from Cronulla to Kurnell, with Sutherland Shire Council extending the period for public submissions into Council's Bate Bay Coastal Management Program.
As part of a concerted effort by Sydney's coastal councils and the NSW Government, Sutherland Shire Council is seeking to lay out a management program to ensure the Bate Bay foreshore can be enjoyed by local residents and visitors to the region for many generations to come.
Sutherland Shire Mayor, Councillor Carmelo Pesce, said while there had already been a strong response to calls for community input into the process, Council was extending the opportunity to provide public submissions to draw on the expertise and keen interest of the local community.
"Here in the Sutherland Shire we are not only blessed to be surrounded by some of the most spectacular beaches and waterways you will find anywhere, but we are also blessed to have a community so passionate about their preservation," Cr Pesce said.
"One of the reasons why the Sutherland Shire is such a remarkable place to live is the easy access we all share to so much spectacular coastline, so we are calling on all those who have an interest in the preservation of this incredible asset to have their say on how we manage it into the future.
"Whether it be those that enjoy a stroll along The Esplanade, a surf at Wanda Beach or those that share a passion for the preservation of some of our unique coastal vegetation, I know that all local residents have an interest in how we effectively manage our coast.
"That is why this community consultation process provides an outstanding opportunity for local residents to drive decisions on the future management of our beloved local beaches and coastline to ensure that they are readily accessible to be enjoyed by all members of our community and visitors to this region for generations to come."
Local residents have the opportunity to provide initial input into the Bate Bay Coastal Management Program until 8 July, 2020, after the date for public submissions was extended by one week, with community feedback drawn through the process to be incorporated into the final program adopted by Council. Feedback generated through this process will provide the first opportunity for local residents to help shape the management of Sutherland Shire's foreshore, with further opportunities to provide input as the program is developed.
Participants will be asked to state what they value about the coastal foreshore, provide input on the issues facing the foreshore as well as stating their aspirations for the future management of Sutherland Shire's expansive foreshore.
Once completed, the Bate Bay Coastal Management Program will provide Council with a firm direction on the future management of foreshore extending from Bass and Flinders Point at Cronulla to Boat Harbour at Kurnell, allowing it to ensure that the extensive coastline is effectively managed and preserved.
Recent News
What's New
Wedding and Renewals Package
Celebrations with Flair - Celebrant
See also:
News Menu: