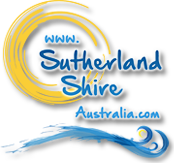 Sutherland Shire, Sydney Australia - Thursday, 4 March - 8:01pm

News
New Off-leash Dog Area in Engadine/Heathcote
By Sutherland Shire Council
Posted: 5 Feb 2021
We know that the people of Sutherland Shire are passionate about their dogs and want places for their dogs to safely run free.
Since adopting the Open Space Strategy and Implementation Plan in 2020, Council has extended the dog off-leash period during winter at Greenhills Beach and now we are exploring potential locations for a new dog area in Engadine or Heathcote.
HAVE YOUR SAY
Now is your chance to have your say to help make sure we get the location right and can start designing a great fenced dog park.
Three possible locations have been identified:
Karamarra Road Reserve, Engadine
Naranga Avenue Reserve, Engadine
part of Heathcote Oval, Heathcote
Complete the survey here to tell us your views on these potential sites. You may wish to suggest another park within the area for us to investigate. The survey period closes midnight Sunday 28 February 2021.
SITE SUITABILITY CRITERIA
When reviewing potential locations for the new off-leash dog area, we assessed sites for suitability according to the following criteria:
An area no less than 3000m2 if possible
Visibility and monitoring
Environmental issues that may impact use
Mostly level with good drainage
Council-managed land
Proximity and appeal to users
Access to existing facilities
Accessibility
Shade
Recent News
What's New
Microsoft Office Tips and Tricks
AZ Solutions Pty Ltd
Pregnant? Having A Baby? 1 day workshops
Transition into Parenthood
Boutique by the Beach
Rydges Cronulla Beachside
Quest Cronulla Beach Escape
Quest Cronulla Beach
See also:
News Menu: