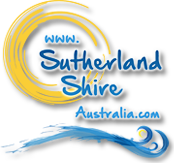 Sutherland Shire, Sydney Australia - Thursday, 20 September - 9:53pm
News
Meerkat Triplets Born at Symbio Wildlife Park are the Cutest Babies Ever!
Source: Symbio Wildlife Park, Sydney.
Archived 5 Dec 2017
- Posted: 6 Oct 2017
Staff at Symbio Wildlife Park, located on the southern outskirts of Sydney, have announced the arrival of the cutest, most adorable Meerkat triplets ever, and in typical Symbio style have made an amazing baby video to mark the occasion.
Born to first time parents Aya and Penfold on the 31 August 2017, weighing in at an estimated 25grams and just 8cm in length at birth, the triplets have now emerged from the comfort of their nest and are beginning to discover the outside world in the most adorable of ways.

Still finding their feet, the triplets are shadowing their parents every move, and will continue to do so for up to 12 weeks, as they learn the ropes of being a Meerkat.

Actions of the parents are copied during this time which plays an important part in the integration of young Meerkats into the social structure, by learning social skills as well as foraging techniques.

The gestation period for Meerkats is typically 10-11 weeks, so and it was a much anticipated wait for both our staff and the new parents, but as you can see the wait was more than worth it.

Yet to be gender determined, all three pups and parents are doing amazing, and just yesterday the pups made their first appearance on display for the public to see after they followed their parents out to greet their school holiday admirers.

Click here to download 4k long form (3minute) video

Click here to download 4k short form (50second) video
This article archived 5 Dec 2017
Recent News
What's New
Website Design and Development
Stralia Web
Professional and Friendly Service
St George Skips
Day Tours? Call Shire Shuttle Bus!
Shire Shuttle Bus
Quest Cronulla Beach Escape
Quest Cronulla Beach
Boutique by the Beach
Rydges Cronulla Beachside
See also:
News Menu: