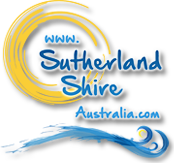 Sutherland Shire, Sydney Australia - Saturday, 19 June - 4:19am

News
Local Environment to go Under the Microscope in Pioneering New Study
By Sutherland Shire Council
Archived 18 Jan 2021
- Posted: 20 Nov 2020
Sutherland Shire Council has partnered with Australia's national science agency to undertake a pioneering pilot study that is expected to deliver major improvements to the way the health of our environment is assessed.
In partnership with the Commonwealth Scientific and Industrial Research Organisation (CSIRO), researchers are currently trialling new environmental DNA ('eDNA') assessments in the Sutherland Shire, which are expected to aid in minimising habitat disturbances caused during environmental assessments.
Through work with CSIRO's Oceans and Atmosphere business unit, Council is aiming to compare the effectiveness of new eDNA assessment techniques, which enable DNA based classifications of organisms as operational taxonomic units (OTU).
The DNA collected from water from the environment is matched against sequences in online databases. This approach is called 'metabarcoding' and can be applied to strategic water monitoring programs.
In this pilot study of Sutherland Shire creeks CSIRO scientists will compare the eDNA findings with traditional microscopy identification results.
"We know local residents strongly value our environment and we are seeking new ways to obtain essential information that can help preserve our environment into our future," Sutherland Shire Mayor, Councillor Steve Simpson said.
"We envision this study could help develop new methods of conducting essential research that is faster, more effective and less invasive to the natural environment."
Environmental DNA assessment techniques allow researchers to extract the DNA remains left by living organisms in the environment, without capturing the organisms themselves.
Researchers can collect a bottle of water from waterways or a container of soil from a field and determine the variety of animals present by cross referencing these samples with a reference DNA database.
Sutherland Shire Council's pilot study will focus on the data of water bugs, by collecting water samples from a number of local creeks and rivers. The program recently commenced at Savilles Creek, Grays Point.
"It is hoped that through Council's involvement in this trial, we will help lead the way in the development of new research techniques that better assess and protect our natural environment," Councillor Simpson said.
"This will also result in researchers spending less time in the field, allowing for more time to examine and record data."
Council will revisit the sampling sites early-mid 2021 and conduct data analyses to determine links between the sampling seasons and sampling processes, as well as wider environmental studies.
This article archived 18 Jan 2021
Recent News
What's New
See also:
News Menu: