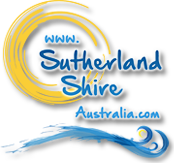 Sutherland Shire, Sydney Australia - Friday, 1 December - 5:25am

News
Local Business Woman Named as a Finalist for National Awards
By The Relationship Circle
Archived 7 Oct 2020
- Posted: 8 Aug 2020
Beck Thompson of The Relationship Circle has been named as a finalist for the 2020 AusMumpreneur Awards in the Health and Wellbeing and People's Choice Award category.
The AusMumpreneur Awards presented by The Women's Business School celebrate and recognize Australian Mums in business achieving outstanding success in areas such as business excellence, product development, customer service and digital innovation. The awards are designed to recognize the growing number of women who successfully balance motherhood and business in a way that suits their life and family.
Beck Thompson's whole career has been about helping others navigate the flotsam and jetsam of life. As a social worker, heading up an organisation for the homeless, she poured her heart and soul into helping the people she served to live as best they could. When she found out she was pregnant, she saw an opportunity to put her skills to a different use. Launching The Relationship Circle, focusing on single women and couples, guiding them to better relationships.
"My little boy Flynn is seven months old. He is the light of my life. In a few months, I have to decide if I will go back to my job; I have a choice. I have a fulfilling role working with the homeless waiting for me. BUT … having grown up with parents who were never there, they were always working and when they were at home, they were tired, I want to show Flynn that there are options in life.," she said.
"I have built The Relationship Circle while pregnant and around him as he sleeps; I have found it fills my soul knowing I am helping other parents be better connected so their children benefit from their relationship that is enriched through my coaching."
It can be challenging to be a successful business woman whilst raising a family and Rebecca gives this advice for others thinking about starting their own enterprise.
"One of the biggest lessons I learnt starting my business is the importance of being visible. How can people buy from you if they do not know you exist? I had a huge fear of being seen. So, if you are starting a business, it is vital to understand you have to get good at marketing yourself and putting yourself out there," she said.
The winners of the 2020 AusMumpreneur Awards will be announced at an online event in September.
This article archived 7 Oct 2020
Recent News
What's New
Attention Sutherland Shire!
Total Exterior Cleaning
See also:
News Menu: