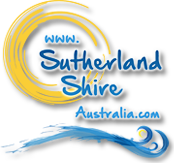 Sutherland Shire, Sydney Australia - Wednesday, 27 March - 2:39am

News
Living Well Locally Launches an Exciting New Platform
Source: Living Well Locally
Archived 17 Jul 2018
- Posted: 18 May 2018
An exciting new community initiative is encouraging and inspiring people in the Shire to 'Create the Life you Love' through an engaging new platform – Living Well Locally.
The Living Well Locally Initiative was formed by five well established and trusted community businesses, representing over 50 years of experience in delivering a range of quality services to local residents: Activus Transport, Gymea Community Aid and Information Service, Home Modification Solutions, Nurses on Wheels & Sutherland Food Services.

Drawing on their expertise and valuable focus group feedback, Living Well Locally has curated a wide range of unique experiences that cover specialty tours, wine and food, entertainment, social events, education and life-hacks and more.
MUNCH AND CRUNCH – Scrumptious freshly-prepared meals, divine picnic hampers and glorious catering. Exciting adventures such as a local brewery tour, a coffee cupping experience, or the authentic delights of delicious Indian vegetarian cuisine
GET MOVING – Tai-Chi, yoga, volunteering - activities for the mind and body
ADVENTURE CALLING – Music festivals and exciting events – or create your own unique experience
NEW TRICKS - Learn how to sell items online via retailers with an experienced teacher.
DE-STRESS LIFE – Tailored health services, maximise the value of your property with a professional assessment, or reclaim your weekends with a tailor-made home maintenance plan.
The Initiative explains: "We see this as a huge step forward in expanding our offering and supporting our wider community better; growing connections with those looking for adventure and new experiences to enrich their lives."
'Dive Right In and Create the Life you Love'.
Visit our Website or Like and Share our Facebook page.
More details and enquiries: 0481 345 421
This article archived 17 Jul 2018
Recent News
What's New
See also:
News Menu: