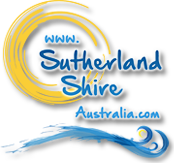 Sutherland Shire, Sydney Australia - Monday, 6 July - 6:43pm

News
Innovative Work by Sutherland Shire Council Staff sees Quality Cuisine Served Up to Those in Need
Source: Sutherland Shire Council
Archived 14 Jun 2020
- Posted: 15 Apr 2020
With the COVID-19 pandemic continuing to have a devastating impact in communities across the globe, Sutherland Shire Council staff have taken an innovative approach to make a difference in the lives of those who are significantly impacted locally.
Faced with a complete shutdown of events at the Sutherland Entertainment Centre and the prospect of seeing vast stores of catering supplies going to waste, Team Leader Venue Operations & Executive Chef Dale Armstrong and his team turned their attention to helping out those most in need across the Sutherland Shire.
Working in conjunction with Council's Business Sport and Community Services team, Dale and his team have partnered with three major local community aid organisations to prepare and deliver chef prepared meals to some of the most marginalised members of the community.
Sutherland Shire Mayor, Councillor Carmelo Pesce said he was immensely proud of the work of all those who had been involved in the project, saying it was a great example of the innovative approach taken by Sutherland Shire Council staff as they sought to adapt to the ever evolving impact of the COVID-19 health crisis.
"We all know that people out there are doing it tough as we all come to terms with the impact of the COVID-19 pandemic and its impact on our community and our way of life," Mayor Pesce said.
"And while this pandemic and health measures which have been brought in to contain its spread have undoubtedly had a major impact on families and businesses everywhere, it is important to remember the impact has been just as severe on those who are already among the most marginalised within our community.
"That's why I am so proud of our dedicated Council staff and how they have taken an innovative approach in seeking to turn the negative impact of this health crisis into a real positive for those in need of a helping hand.
"For those in our community who have ever sampled the fare on offer at the many events staged at Sutherland Entertainment Centre, you will know that our kitchen staff do an absolutely amazing job in producing some truly spectacular cuisine.
"Now we will see their hard work, expertise and fridges full of top-notch ingredients put to good use, producing restaurant quality meals for those most in need throughout the Sutherland Shire."
Meals prepared as part of the program will be distributed to local not for profit organisations Project Youth, Orana and Hopefield, ensuring that local at risk young people, women and children escaping domestic violence and those facing homelessness will receive much needed support.
Project Youth CEO Jodie Darge was among those who commended Sutherland Shire Council's efforts in reaching out to those in need, saying the initiative would make a real difference in the lives of those served by her organisation.
"During the COVID-19 pandemic Project Youth have seen an increased need for young people facing disadvantage and homelessness to be supported," Ms Darge said.
"Having support from the Council's 'Dinner by Dale' initiative has meant we can distribute meals to young people in our crisis refuges and transitional housing keeping them nourished with food cooked by a professional chef, which has made a real difference to their lives.
"We are very grateful for the Council's support of Project Youth and the young people we serve."
This article archived 14 Jun 2020
Recent News
What's New
XLookup Function In Excel Explained
AZ Solutions Pty Ltd
See also:
News Menu: