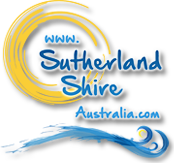 Sutherland Shire, Sydney Australia - Monday, 27 January - 7:50am

News
How to Get Involved with Clean Up Australia Day
Source: Clean Up Australia Day
Archived 8 Apr 2019
- Posted: 11 Feb 2019
Get together with family and friends for Clean Up Australia Day. Together we can help keep our parks, walking tracks, waterways and public areas beautiful.
You can get involved as an individual, a community group, a youth group, a business or a school, including groups of individuals, friends, family, faith based groups, local community groups, high schools, scouts and guides, youth groups and more.
You can even organise a Clean Up for your local school, access our educational resources and support one of our campaigns.
Register a site special to you or volunteer at a location near you.
This article archived 8 Apr 2019
Recent News
What's New
Professional and Friendly Service
St George Skips
Day Tours? Call Shire Shuttle Bus!
Shire Shuttle Bus
Relaxed, Cheery & 'No Fuss' Ceremonies!
Ian Toll Celebrant
Boutique by the Beach
Rydges Cronulla Beachside
Quest Cronulla Beach Escape
Quest Cronulla Beach
See also:
News Menu: