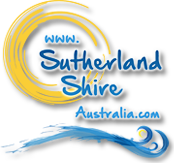 Sutherland Shire, Sydney Australia - Sunday, 24 January - 7:24am
News
Give to Get Them Home: Donations to RSPCA NSW will be Doubled for One Day Only
By RSPCA NSW
Archived 21 Nov 2020
- Posted: 30 Sep 2020
For one day only, animal lovers will be given a rare opportunity to double the dollars they donate to RSPCA New South Wales during Give to Get Them Home on Thursday, 1 October 2020.
Every donation made to RSPCA NSW during Give to Get them Home will be matched by generous major donors and corporate partners on the day.
RSPCA NSW CEO Steve Coleman said the appeal means every supporter will have the opportunity to make their contribution work harder for animals in need of care.
"Animal cruelty still occurs, even in the face of the pandemic. Our Inspectors are still on the road, our vet clinics are still treating sick animals and our shelters are working hard every day to find loving new homes for the animals in our care", said RSPCA NSW CEO Steve Coleman.
"On October 1, any donation made to RSPCA NSW will be doubled by our Give to Get Them Home matching partners. That means a $25 donation will turn into $50, $100 into $200 and so on. A small donation can make a big difference, this money will go directly towards helping neglected, abandoned and abused animals".
On average it costs RSPCA NSW $1,000 to rescue, care for and find an animal a home. Money raised will go directly to help homeless, neglected and abused animals in the community, and support the animal welfare advocacy and education work of RSPCA NSW.
RSPCA NSW has an open-door policy, welcoming more than 26,000 animals through our doors in the last 12 months. Over 98 per cent of our work is community funded, donations allow us to continue helping animals in need.
Give to Get Them Home is made possible by major donors and corporate partners, including Petbarn. Participants can donate via the website or via telephone on (02) 9782 4400.
This article archived 21 Nov 2020
Recent News
What's New
Microsoft Office Tips and Tricks
AZ Solutions Pty Ltd
Pregnant? Having A Baby? 1 day workshops
Transition into Parenthood
Quest Cronulla Beach Escape
Quest Cronulla Beach
Boutique by the Beach
Rydges Cronulla Beachside
See also:
News Menu: