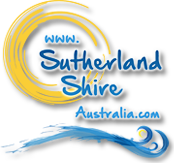 Sutherland Shire, Sydney Australia - Tuesday, 28 January - 6:23pm

News
Get Involved In Planning For Our Future
Source: Southerland Shire Council
Archived 18 Nov 2019
- Posted: 18 Sep 2019
Sutherland Shire Council is encouraging all residents to be actively involved in shaping the long term vision for Sutherland Shire by taking part in community consultation opportunities.
Council's draft Local Strategic Planning Statement (LSPS), which sets the direction for land use planning in Sutherland Shire over the next 20 years, is currently on public exhibition for community feedback.
During the exhibition period Council will be hosting drop-in sessions, workshops, an on-line survey and a community expo to give residents the opportunity to have their say.
"The NSW Government directs planning across the state and each Council is required to prepare a LSPS to align local plans and priorities with the state's Strategic Planning Framework," said Sutherland Shire Mayor, Councillor Carmelo Pesce.
"This planning for the future must be consistent with the Greater Sydney Commission's South District Plan, and we want to work together with our community to ensure our long term vision for land use planning in Sutherland Shire also reflects what we want to achieve through our Community Strategic Plan."
"This land use planning work is extremely important and will impact our whole community. It will ultimately inform the preparation of the next Sutherland Shire Local Environment Plan, which sets out what type of development is allowed where."
The draft LSPS is based around four key themes; Infrastructure and Collaboration, Liveability, Productivity, and Sustainability.
Within each of these key themes, Council has developed priorities it will work towards over the next 20 years. These priorities aim to balance the state government's planning priorities with the outcomes our community has identified as important in the Community Strategic Plan.
"From 11 September to the 25 October, Council will be actively engaging with the community on the draft LSPS, with drop-in sessions, workshops, an on-line survey and a community expo providing the opportunity for residents to be involved in refining our plans to achieve our shared vision," Mayor Pesce added.
Further information on available drop-in sessions, workshops and the community expo can be found on Council's website.
Drop-in sessions;
Menai Marketplace

Monday 16 September

10am-12pm

Southgate Shopping Centre

Tuesday 17 September

10am-12pm

Cronulla Mall (near the Post Office)

Thursday 19 September

10am-12pm
Community Expo
Sutherland Entertainment Centre
Monday 23 & Tuesday 24 September
3-6 pm
Workshops
To register your interest for our workshops, click here, head to the LSPS consultation page, and complete the EOI registration form. Expression of Interest is open until 18 September.
This article archived 18 Nov 2019
Recent News
What's New
Professional and Friendly Service
St George Skips
Day Tours? Call Shire Shuttle Bus!
Shire Shuttle Bus
Relaxed, Cheery & 'No Fuss' Ceremonies!
Ian Toll Celebrant
Boutique by the Beach
Rydges Cronulla Beachside
Quest Cronulla Beach Escape
Quest Cronulla Beach
See also:
News Menu: