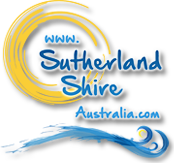 Sutherland Shire, Sydney Australia - Sunday, 7 June - 3:55pm
News
Fun for Everyone at the Bushcare Fair
Source: sutherlandshire.nsw.gov.au media release
Archived 2 Nov 2019
- Posted: 3 Sep 2019
Sutherland Shire's most exciting Bushcare event, the Bushcare Fair, will be held on Sunday
15 September at Parc Menai.
This year's fair will be held on the Bushcare Big Day Out, which is a national day designed to
engage the community and raise awareness about Bushcare and Landcare organisations
throughout the country.

This free event offers displays, demonstrations, a native animal show, native plant sales and
talks on everything from composting to identifying native plants.
Sutherland Shire Mayor, Councillor Carmelo Pesce said there would be plenty of activities
the whole family can enjoy and lots to learn about our surrounding bushland areas.
"Our Bushcare group has over 650 volunteers who work incredibly hard to protect and
enrich our natural environment," Mayor Pesce said.
"The Bushcare Fair is a great opportunity for our community to come together to find out
how everyone can lend a hand to restore and maintain our urban bushland spaces."
Residents will be able to learn more about Sutherland Shire Bushcare, Australian Plant
Society, Wires, Rural Fire Service, National Parks, Council's Science Unit, Greenweb and
many more wonderful groups and initiatives.

BUSHCARE FAIR
SUNDAY 15 SEPTEMBER 2019 10AM TO 3PM
PARC MENAI
Click here for more information.
This article archived 2 Nov 2019
Recent News
What's New
See also:
News Menu: