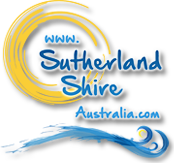 Sutherland Shire, Sydney Australia - Thursday, 27 February - 2:57pm

News
Friends of the Teresa Orsini Clinic and Fund Raising
By David Dansie, FOTTOC Promotions and Publicity Officer
Archived 15 Sep 2019
- Posted: 16 Jul 2019
My wife Kathleen and I are retired school teachers. Kathy was for many years, a teacher librarian and I was a principal both in Central Schools and Primary Schools. I retired from Bundeena Primary after twenty-two years living and working in that community (1987- 2008). We still live there today.
Since retiring, my wife and I have helped family members, traveled and devoted much time as volunteers to needy charities. In 2016 we traveled to Timor-Leste to assist in the implementation of a program called 'Dying At Home'. While we were there, we were very inspired by the dedication and the incredible work being performed by three Hospitaller Sisters of Mercy, in a remote hillside maternity clinic which had been established by the Sisters. The Clinic was set up primarily to help the mothers deliver their babies and in so doing, give them a better start in life. Without the Teresa Orsini Clinic, many mothers and babies would have died.
The Clinic, based in Maucatar, also tends to the medical needs of approximately 16,000 people living in the hillside villages, where there is no sanitation. Very few homes have tap water and very few have electricity.
When back in Australia, my wife Kathy set up an organization called Friends Of The Teresa Orsini Clinic, (FOTTOC), to help the Sisters as best we could.
With the assistance of Rotary's 'Donation In Kind', we now send donated blankets made by Wrap With Love (Bundeena), baby clothes and other items desperately needed at the Clinic, as well as funds to pay the monthly wages of the nine assistant staff at the Clinic. Staff include a driver, a mid wife and teachers at an ashram school for girls. Money is also required for medicines and other provisions. The Clinic's operating costs are approximately $2,500 U.S. per month.
We are very grateful for clothing and goods previously donated by St Vincent de Paul in Auburn, parents in Bundeena and Loftus and from a Japanese parents' network in Miranda.
FOTTOC will be running a barbecue on Saturday 10th August at the Kareela Market Place and, will be holding a 'Health and Recreation Retreat' at Bundeena House in Bundeena from Friday evening 23/8/19 to 1:30pm Sunday 25/8/19. A raffle will also be run in conjunction with the barbecue and drawn on Sunday 25th August at the conclusion of the Retreat.
For details of these fund raisers and for more information about FOTTOC, please go to the FOTTOC website and on our facebook page Friends Of The Teresa Orsini Clinic.
FOTTOC is registered as a not for profit charitable organization. All donations are tax deductible and all proceeds from the fund raisers will help the people in this remote part of Timor-Leste.
---
Health and Recreation Retreat
Dates:
Friday 23rd to Sunday 25th August 2019
Venue:
Bundeena house on Horderns Beach, Bundeena
This article archived 15 Sep 2019
Recent News
What's New
See also:
News Menu: