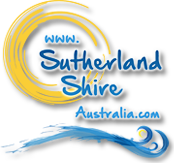 Sutherland Shire, Sydney Australia - Wednesday, 27 March - 2:40am

News
Free Bus From Miranda/Gymea to ABC TV's Budget Analysis Q&A
Source: ABC
Archived 10 Jul 2018
- Posted: 11 May 2018
Q&A puts punters, pollies and pundits together in the studio to thrash out the hot issues of the week, live to air. It's about democracy in action - Q&A the audience gets to ask the questions.
FREE BUS FROM MIRANDA / GYMEA TO ABC TV's BUDGET ANALYSIS Q&A
ABC TV's Q&A is running a free return bus service from the Miranda / Gymea area to the live recording at the ABC studios in Ultimo Monday 14th May.
Hosted by Tony Jones, Q&A is the show where you ask the questions of Australia's politicians, pundits and opinion-makers. In this special episode we'll examine the details of this year's federal budget.
Anyone interested in hopping on the bus should register their details and Q&A will be in touch with more information.
The bus will depart from a central location at 7.30pm and return after the program. We look forward to seeing you at Q&A!
This article archived 10 Jul 2018
Recent News
What's New
See also:
News Menu: