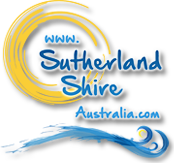 Sutherland Shire, Sydney Australia - Monday, 6 July - 6:42pm
News
Fratelli Fresh Grocer Reveals Shopping Trends by Sydney Suburb
Source: Rockpool Dining Group
Archived 31 May 2020
- Posted: 2 Apr 2020
The results are in from Fratelli Fresh Grocer's first week of household deliveries; residents of the Shire, northern suburbs and eastern suburbs are the most prolific customers, and house-made lasagne is the top selling item, followed by all-essential toilet roll and dried spaghetti.
Fratelli Fresh transformed its Italian restaurant business into a fully-fledged grocery and meal delivery service, Fratelli Fresh Grocer, a week ago, as Sydneysiders turned to the convenience of delivery services for culinary comfort and household essentials.
The initial list of items available for delivery – including fresh meals (beef lasagne, vegetarian lasagne, pumpkin soup, chicken and vegetable soup), house-made pasta sauces (Bolognese, pesto, lamb ragu), dry goods (pasta, flour, sugar, rice), tinned produce, fresh fruit and vegetables, and beverages – has greatly expanded, due to demand.
The service has been bolstered with family meal packs – which include all the components for a healthy, four-person meal – such as DIY pizza and salad kits, family-sized roast chicken dinner, beef burger pack, comforting bangers and mash, and a bacon and eggs breakfast combination.
The initial drinks list of Fratelli Fresh wine, six-packs of beer, and popular spirits has also been boosted with DIY cocktail kits spanning G&T, Negroni, Aperol spritz, and Margarita.
Rockpool Dining Group Chief Executive Officer Thomas Pash said goods were being delivered Sydney-wide, however the Shire and northern suburbs were the busiest delivery zones, followed by the eastern suburbs and the inner west.
"Customers Sydney-wide are interested in pantry staples such as pasta, rice, flour, tinned tomatoes, fresh fruit and vegetables, and fresh meat, as well as all-essential toilet roll and hand soap, but beyond that are definite preferences in certain suburbs," Mr Pash said.
"Our family meal kits have been a big hit in the Shire, Mosman and Manly, particularly our build-your-own pizza kits and roast chicken meal packs; house-made sauces, dried pasta and cocktail kits are doing well in the eastern suburbs; whereas our house-made soups and Bolognese sauce have been the biggest hit in the inner west suburbs of Enmore and Marrickville."
Fratelli Fresh Grocer: biggest buyers and best sellers
Top delivery zones: The Shire, Mosman & Manly, Bondi & Bellevue Hill, Enmore & Marrickville
Top items: Ready-made lasagne, toilet roll, spaghetti, Arribata sauce, fresh soup, lemons, bananas
Top meal packs: Build your own pizza kits; family-sized roast chicken dinner
Top cocktail kits: Aperol spritz, Negroni

Fratelli Fresh Grocer deliveries are across Sydney daily. Order before 6pm, for a 2pm to 8pm delivery window.
This article archived 31 May 2020
Recent News
What's New
XLookup Function In Excel Explained
AZ Solutions Pty Ltd
See also:
News Menu: