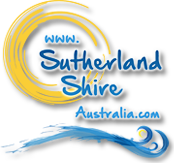 Sutherland Shire, Sydney Australia - Friday, 25 September - 5:51am
News
Fratelli Fresh Brings La Dolce Vita to Westfield Miranda Free House-Made Gelato Children's Face Painting
Source: Rockpool Dining Group
Archived 9 Feb 2020
- Posted: 10 Dec 2019
Fratelli Fresh is making its debut in the Sutherland Shire, opening at Westfield Miranda on Friday, 13 December and bringing Sydney's favourite, family-friendly Italian eatery to the city's South.
Located in Westfield's Kingsway Restaurant Precinct, on level two, Fratelli Fresh Miranda accommodates 200 guests, including 60 on a pretty al fresco terrace. In addition, a new concept by Rockpool Dining Group – Scoop & Shake by Fratelli Fresh – is located on the Westfield Miranda rooftop, serving house-made gelato, milkshakes and coffee to go.
Scoop & Shake by Fratelli Fresh is serving $2 gelato scoops and $2 coffees from Friday, 13 December to Sunday, 15 December. There will also be free children's face painting at Fratelli Fresh on Sunday, 15 December, from 12pm to 3pm. There will be free gelato at Fratelli Fresh all day on Sunday.
Fratelli Fresh Miranda is a place for everyone. The menu is the ultimate, seasonal, movable feast, beginning with a selection of antipasti, then progressing to hand-tossed, Neapolitan pizzas that span over a dozen fabulous flavours, vegetarian toppings, gluten-free base and vegan cheese. Over 10 pasta dishes range from filled cannelloni and ravioli, to silken tagliatelle and linguine, and many shapes and sizes in between, all stuffed, mixed or sauced with classic flavour combinations and house creations. The menu also spans a range of vibrant salads and side dishes.
Customers with a sweet tooth can indulge in house-crafted dolce, or desserts. Best-sellers include Fratelli's signature banoffee torta; a bright-red coffee cup loaded with cocoa-topped tiramisu; vanilla panna cotta; and baked ricotta and blueberry cheesecake. Those who enjoy their ice cream the Italian way can savour a scoop, or a few, of house-made gelato from a rainbow of flavours, including hazelnut and salted caramel, yoghurt and amarena, and chocolate crunch.
Bambinos have their own kids' menu, with those under the age of 12 are able to dine for free, every day, with a paying adult. Happy hour runs daily from 3pm to 6pm offering a selection of antipasti and drinks priced between $3 and $6. A range of daily deals includes all-you-can-eat antipasti on Tuesdays ($20pp), two-for-one pizzas on Wednesdays, and all-you-can-eat mussels on Thursdays ($25pp). During Oyster Hour, which runs from 5pm to 6pm daily, oysters are $2 each.
Fratelli Fresh Miranda showcases an impressive line-up of classic Italian cocktails and those with a Fratelli twist, including negroni, Aperol spritz and espresso martini. Wine lovers have 35 Italian and Australian vinos to choose from and around 10 draught and bottled beers hail from local and international breweries. In the lead up to Christmas a Golden Spritz dusted with gold dust and 25 flavours of 'Spritzmas' are available daily ($12). On Spritz Sundays all spritzes are $10 each and a 1-litre super spritz to share is $20 ($39 otherwise).
Rockpool Dining Group Chief Executive Officer Thomas Pash said Fratelli Fresh was a great addition to The Shire's dining scene this summer.
"Sutherland Shire residents, shoppers and cinema-goers will experience Fratelli's affordable, family-friendly Italian flavours, delivered in casual, crowd-pleasing, pocket-friendly proportions," Mr Pash said. "There is something for everyone: a family dining experience, an intimate date night, pre-or post-cinema dining, and our inaugural Scoop & Shake pop-up on the rooftop is the perfect place to pick up a coffee, milkshake, or gelato on the run."
Fratelli Fresh Miranda has a rustic, bright and breezy feel with large, bi-fold windows and doors drenching the restaurant in natural light. Wall-hung planter boxes, pots of cascading plants, and concrete columns wrapped with ivy add splashes of greenery throughout the restaurant. Styling includes cedar hardwood, exposed brick wall finishes, a palette of earthy tones, and flashes of signature red and white features that stay true to the Fratelli theme.
Casual seating is a mix of two-seat and four-seat tables, communal tables, as well as cosy booths and banquettes with a combination of red velvet and tan leather upholstering. Guests can dine at a marble-topped pizzeria counter and watch skilled pizzaiolos at work; or sit at the bar for some Italian drinks-fuelled fun.
Festoon lighting entwined with ivy garlands add an eye-catching sparkle to the dining room, while antique pendant lights add intimacy above cosy booth tables. Elegant, arched, hanging mirrors; vintage, framed black and white portraits; rustic Campari, hand-painted artwork; a 'Pizzeria' sign illuminated with light bulbs; and a signature red neon sign that spells 'Spaghetti', with a quote from Italian actress Sophia Loren – "everything you see I owe to spaghetti" – adorn the walls. An outdoor terrace is strung with festoon lighting and is decked out with red and white table umbrellas.
Fratelli Fresh Miranda is Rockpool Dining Group's seventh Fratelli Fresh in Sydney and eighth in the country. Forty-five full-time and casual positions have been created and the Group has supported the local economy by engaging around 50 professionals and tradespeople on the project. Current jobs are being advertised here.
Rockpool Dining Group owns The Bavarian and El Camino Cantina at Westfield Miranda.
This article archived 9 Feb 2020
Recent News
What's New
Squeaky Dog Theatre Company
Squeaky Dog Theatre Company
3 Hour Scenic River Cruise
Cronulla & National Park Ferry Cruises
Marriage Ceremonies - Covid Safety
Celebrations with Flair - Celebrant
Relax Refresh Rejuvenate Recharge
Beachhaven Bed and Breakfast
Opposite Westfield Miranda
Metro Hotel Miranda
See also:
News Menu: