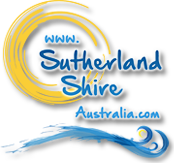 Sutherland Shire, Sydney Australia - Saturday, 8 May - 12:10pm

News
Extra High-Tech Acquisition set to Ensure Beach Access for "Every Body" this Summer
By Sutherland Shire Council
Archived 2 Dec 2020
- Posted: 5 Oct 2020
Beachgoers of all abilities can look forward to improved access to one of Sydney's most iconic beaches this summer, with a joint initiative from Sutherland Shire Council and leading social welfare agency, the St Vincent de Paul Society NSW, set to provide extra support to those with limited mobility.
The 'Beaches for Every Body' initiative, led by Council and Vinnies NSW, has extended the range of support available to enable individuals living with disability in accessing Cronulla Beach, with the purchase of a new electric wheelchair among the suite of new mobility aids now available.
In support of the project, Vinnies has provided items to enhance accessibility at Cronulla Beach, including a new, electric, self-propelling beach wheelchair that allows independent access to the beach for those with limited mobility.
Further 'Mobi Mat' material has also been provided to enable access from Cronulla Esplanade to the water's edge and a hand rail to support mobility along an access ramp have also been recently introduced to the area.
Sutherland Shire Mayor Councillor Carmelo Pesce said Council was proud to support the 'Beaches for Every Body' project to see enhanced opportunities for individuals with a disability or limited mobility access to Cronulla's popular coastline.
"Our local beaches are enormously popular with local residents and visitors from much further afield, so we want to ensure we allow all visitors equitable access to our beautiful beaches wherever possible," Mayor Pesce said.
"Cronulla Beach is the only beach in Sydney that is connected to a train line with accessible pathways for individuals in a wheelchair to gain access from.
"This is why Council and St Vincent de Paul have been so eager to introduce modern accessibility measures and ensure people can enjoy a great day out at the beach, whatever their ability."
Vinnies Services Executive Director Niamh Mannion said the 'Beaches for Every Body' project stemmed from joint vision with Council to better understand community needs.
"Going to the beach has been a ritual enjoyed by generations of people in Australia," Ms Mannion said.
"When we started the consultation process for the 'Beaches for Every Body' project, we went in wanting to better understand the needs of the local community and how we could contribute to a more inclusive and accessible public space.
"We've heard what the community has to say and worked with Sutherland Shire Council and Cronulla Surf Life Saving Club to implement initiatives that provide greater access for people living with a disability, such as a support rail leading from the Esplanade to the sand and additional 'Mobi Mats' which account for the changing tide."
Council's beach wheelchairs are available to hire and can be used on the sand and in shallow water. The Mobi Mat is a long sturdy mat that can be rolled out over the top of soft sand to ensure access to the water's edge for individuals who use a wheelchair or anyone with difficulty walking.
"We look forward to seeing all Shire residents getting back to the beach for a great day out," Ms Mannion said.
This article archived 2 Dec 2020
Recent News
What's New
See also:
News Menu: