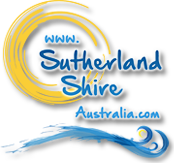 Sutherland Shire, Sydney Australia - Thursday, 23 September - 1:11pm

News
Everyone Can Be a Lifesaver this Summer
By Sutherland Shire Council
Archived 2 Dec 2020
- Posted: 4 Oct 2020
Do your bit to Stop the Spread of COVID across our Beaches

Our beaches are open – but every surfer, swimmer and sunbather must take an active role in keeping our community safe before they set foot on the sand this summer.
That's the message Sutherland Shire Council is keen to impress upon visitors to the beaches, parks and other popular public spaces lining our local coastline and waterways this summer as they work to minimise the threat of COVID transmission within the community.
With Council's Ocean Safety and Lifeguards Unit recommencing patrols across local beaches, Sutherland Shire Council Mayor, Councillor Carmelo Pesce, said it was important for all beachgoers to do their bit to keep the community safe.
"There is one simple message for all those hitting the beach this summer – do your bit to stop COVID in its tracks," Mayor Pesce said.
"Our lifeguards have been hard at work preparing to keep beachgoers safe throughout the summer season, recently completing training courses and undertaking a major clean-up of the four patrolled Bate Bay beaches.
"But while our lifeguards are there to save those in danger in our waters, every member of our community can save a life this season by playing an active role in guarding against the spread of COVID-19 while out on our beaches.
"Stay socially distanced, observe limits on gathering numbers, follow directions from our lifeguards and other authorities and respect those who are out there working to keep our community safe this summer.
Lifeguards will extend their focus throughout the summer by not only maintaining beach safety, but also monitoring social distancing and visitor numbers across local beaches while working to support NSW Police.
Council is also considering broader use of Surf Life Saving Australia's app, 'Beachsafe', to amplify safety messaging for all prospective beachgoers.
"At the very onset of this pandemic, we were very fortunate that visitors to our beaches and public spaces were generally doing the right thing and observing COVID Safe behaviour as we all came to grips with evolving public health directives.
"Unlike other coastal communities, there was minimal need for Sutherland Shire Council to close local beaches and other public facilities earlier this year, due largely to the cooperative approach members of our community took in tackling the pandemic.
"We've all had many months to get used to this way of life since the end of the last beach season, so I would urge local residents and visitors to the Sutherland Shire to continue to maintain their COVID Safe practices so we can keep our beaches open for all to enjoy."
Council is closely collaborating with other local government authorities to establish a consistent approach to the management of public spaces, leading a shared approach to dealing with the continued challenge posed by the pandemic.
A key focus throughout the warmer months will be on relaying NSW Health Social Distancing Guidelines via public announcements, social media content, signage and extensive patrols of public amenities including parks, reserves and outdoor pools.
Although Council is laying the foundations for appropriate measures to allow the season to continue consistently and maintains a flexible approach to the challenges that COVID-19 presents, Council will continue to seek cooperation from the community.
"We look forward to again welcoming beachgoers back to our beautiful local beaches this summer, but we need to remind the community that this is reliant on their continued cooperation in observing social distancing, practicing COVID Safe behaviours and following the directions of lifeguards and other local authorities as requested," Mayor Pesce said.
This article archived 2 Dec 2020
Recent News
Mallard Encourages Parents And Carers To Book In For Free Mental Health Workshops
Parents, carers and community members supporting young people experiencing...
Register for COVID-19 business support webinar
NSW Government is delivering three online sessions to help small businesses...
What's New
See also:
News Menu: